welcome!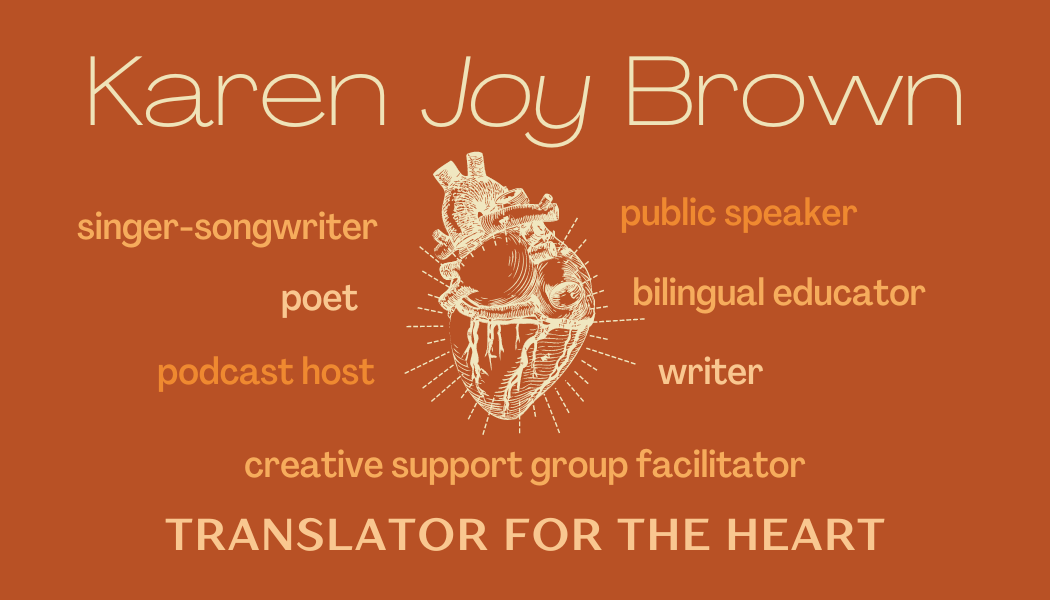 In whatever role I play, whether bilingual educator, poet, singer/songwriter; one fundamental element unites them: a calling to facilitate joyful, honest, creative expression. 
You're invited to to click on the icons, menu, or imbedded links to connect with my songs on Apple Music or Spotify, poetry, blog/podcast, educator links, or sign up to get email updates. 
You, yes, you are an artist too, and your creative contributions in the world, your comments and encouragement on the blog, music streaming services, and podcast enrich us all as we embrace the joy and pain that make this wine we toast to love.